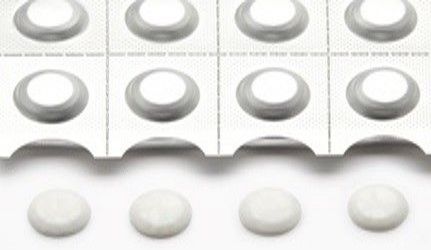 Lead Product EPI-002 Zydis® tablets for MS Spasticity
Ethicann Pharmaceuticals' lead product is EPI-002, for the treatment of spasticity resulting from multiple sclerosis (MS).  Spasticity refers to a feeling of stiffness and a range of uncontrollable muscle spasms/contractions of the arms and legs, which can be painful.  There are existing treatments for MS Spasticity, which afflicts 2.2 million   worldwide, and the market globally is $2.2 billion.  Three drugs approved by the FDA and like agencies worldwide; Baclofen Diazepam, and TIzanidine , hold more than 70% of the global market.  
The problem in this market is that the approved drugs are only marginally effective and have known safety issues.  Sativex®, an oral spray containing THC and CBD, approved in more than 29 countries, has enjoyed some early  success in this market as a combination therapy with the above market leaders – with demonstrated improvement in efficacy, but it is an impure mixture of different active compounds (including other cannabinoids and terpenes, etc.) suspended in 50% (by volume) alcohol – and has caused oral pain and inflammation, tooth discoloration, and patients complain that it just tastes bad.  For these reasons, along with it being hard to spray into the proper area of the mouth for patients experiencing spasticity, its use has significantly diminished.
Ethicann's solution is reformulation of approved THC and CBD dosages into a proprietary Zydis® oral rapid dissolving tablet (ODT).  Zydis is a proprietary ODT technology owned by Catalent, Inc., a global leader in pharmaceutical development technologies and services (
https://www.youtube.com/watch?v=95yfcw0aZ48
).
EPI-002 Zydis tablets, for which a THC 2.7
mg: CBD 2.5 mg per dose manufacturing process has been developed, contain no ethanol, have a strawberry flavoring, and dissolve within seconds, assuring rapid absorption in the oral tissue and delivery of therapeutic effect. This rapid absorption into the oral tissue bypasses the "liver first pass effect", resulting in removal of 30-45% of the swallowed cannabinoids, not to mention associated hepatic toxicities.  Thus, Ethicann believes that EPI-002 can become the preferred combination therapy along with the current market leaders.
Achievements to Date
To date, Ethicann has developed reliable sources of cGMP-compliant active pharmaceutical ingredients (APIs), CBD and THC, both synthetic and botanical.  Our partner Catalent has formulated synthetic CBD and THC into Zydis tablets, as described above, to match the dosage of the currently approved formulation.
Ethicann has performed an exploratory non-GLP pharmacokinetic (PK) study, in dogs.  This study demonstrated that blood levels of EPI-002 active ingredients, over time,  administered to dogs – were substantially equivalent to the currently marketed formulation.  Ethicann will include, in its human clinical program, PK and clinical safety comparisons to the currently marketed spray.
Regulatory Plan Going Forward
It is Ethicann's intention to first register this product in Canada, where it has worked with Health Canada to develop a plan for achieving that objective.  This will be followed by concurrent submissions in the UK and Germany following processes and procedures agreed upon with their respective regulatory agencies, using data generated in Canada.
In the United States, Ethicann intends to bring EPI-002 to market.  Ethicann already understands that FDA will require a Phase 2 dose-ranging study, to confirm the optimum therapeutic dose ratio of THC:CBD, before it can progress into a pivotal study.  Ethicann believes it can expedite development in the US and reach the market within 5-6 years, well short of the 10-15 years usually taken to develop, test and receive regulatory approval for a "traditional" drug.
Manufacturing Plan Going Forward
Using the initial stable formulation, Ethicann performed a successful dog pharmacokinetic (PK) study of EPI-002.  Ethicann has authorized Catalent to initiate cGMP-compliant scale-up of its manufacturing process for EPI-002.  There is currently on-going formulation work with respect to finalizing an extended shelf-life formulation.  Secondary packaging will be decided after consultation with Health Canada.
Go-To-Market Strategy
Ethicann does not plan to become a fully integrated pharmaceutical company.   The company has begun to identify interested "partner" companies in Europe and North America who may be interested in licensing EPI-002 for their geographic areas.  Ethicann will also consider other geographically more extensive market partners on a product indication basis.